We all hate wearing "Face Masks" but now Gunther Grant has made it easier and more fashionable.
GUGR has created a multi-purpose jewelry accessory attachment for any face mask.
Use your mask to make a fashion statement and express your opinion!
Gunther Grant - The necessary accessory

The clip necklace holds your mask so you don't lose it, drop it or have to put it in your pocket when not in use while driving or anyplace you don't need to wear a mask but still have it handy.
The mask clip attachment also doubles as a fashion necklace that you rotate, so the mask is behind you and the pendant is visible like any other necklace. This way when you are eating or at any place that does not require a mask, you don't look like your sitting in a dentist chair getting your teeth cleaned.
You can also slide the pendant to the front so its visible while wearing the mask.
You can also wear the necklace without the mask. Just unclip the necklace from the mask and clip it ltogether in the back. And you can adjust the length from 20" to choker length

.
Hating your face mask just got easier and more fun!
Save your breath and let people know you HATE wearing a mask and COVID-19.
And have some fun while people say COOL MASK!
Choose from our ANTI-COVID-19 pendants or lighten the mood with one of our many stock SILVER DROP pendants. Great for seniors, adults and ids of all ages -

Only $21.99 with FREE shipping!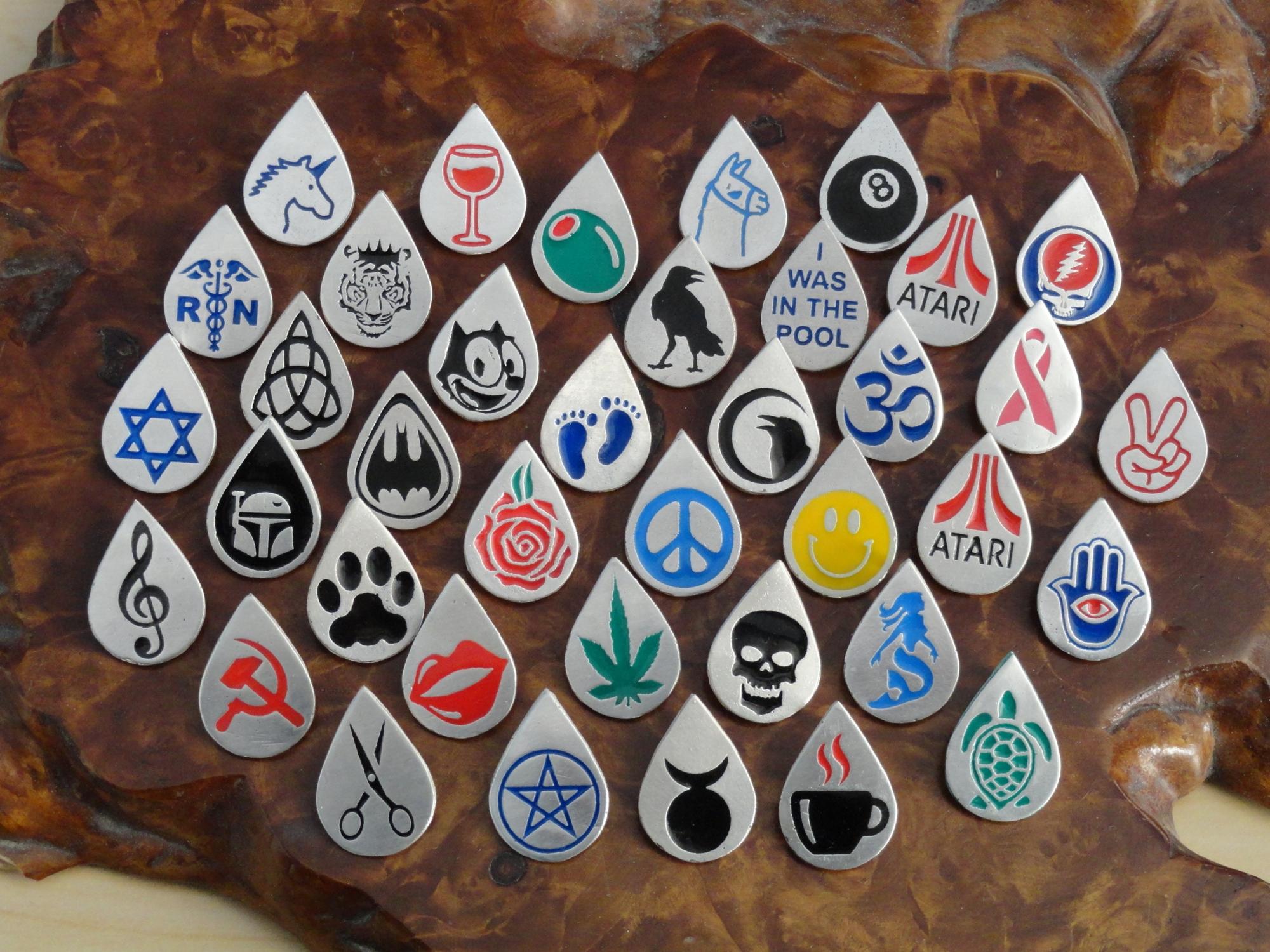 Or choose from our stock selection of Silver Drops
Choose from our HUGE

selection
of GNGR awesome Silver Drops
With each order you will receive: A 20" necklace (adjustable to choker length), clips, your choice of a limited editon Gunther Grant Silver Drop Pendant and certificate.
FREE SHIPPING
If you don't see a pendant you like, email us and well make if for you and add it to the list of the ever growing line of Gunther Grant Silver Drops